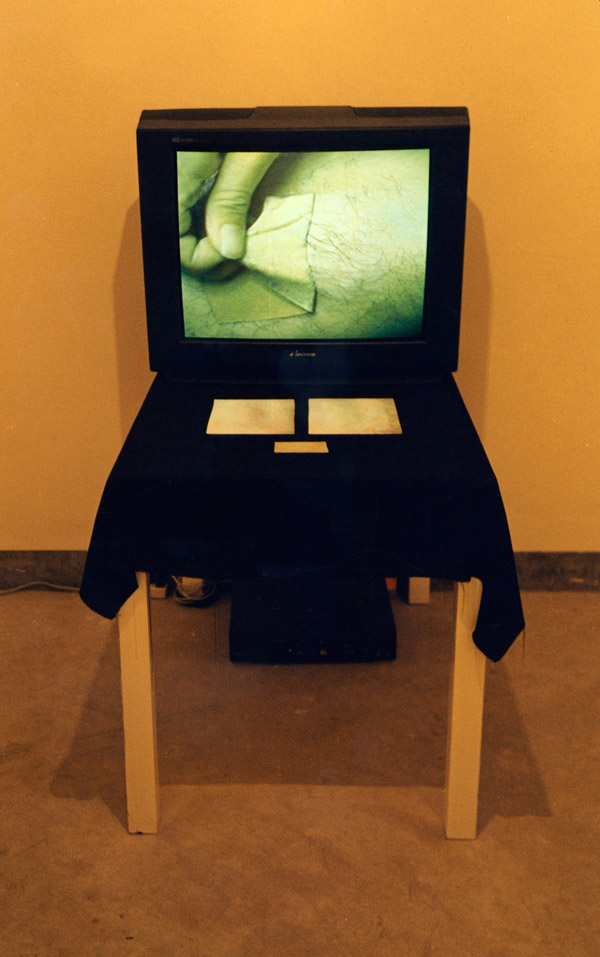 印迹
Trace

1998

录像装置
电视机(29寸)、录像机、180分钟VHS录像.录像内容为一块伤筋膏药从皮肤上撕下的片断,重复拷贝,色调渐变。灯箱桌上是两张用药前后的皮肤照片,和膏药的实物,均被灯光透射。

首次展览于"晋元路310号"(上海)

Video installation
29′TV, 180 min VHS tape, with sound
This video shows a close-up of plaster being torn off hairy skin. As the scene repeats, the color gradually shifts through the entire color spectrum. Shown with the video installation on a table are before and after photos of the skin and the used piece of plaster itself.

First displayed in Jin Yuan Lu 310,Shanghai,China.