绘画装置
布上丙烯/木结构


Installation
Acrylic painting on canvas/Wooden structure

217×155x155cm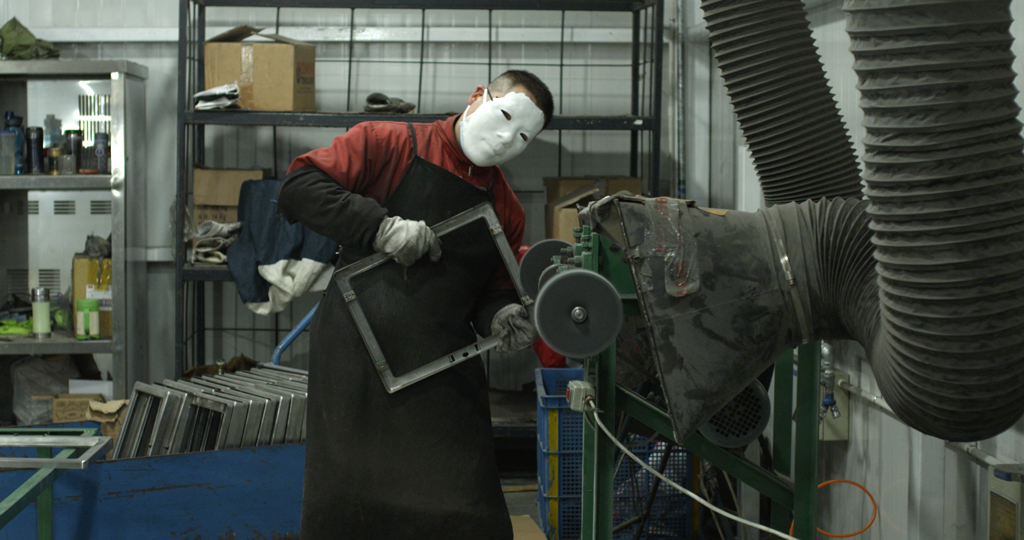 5屏录像装置
"伪装"在创作过程中3D扫描了50个工人的脸,再3D打印成面具戴在每个工人自己的脸上。拍摄时,员工们头戴面具在车间工作。他们的行动被记录下来并制成影像作品。
这些面具复制了佩戴者的脸,与其说它们遮盖了表情,不如说他们夸张了表情。即使工人们在流水线上只是按照要求行动,他们机械般的动作施展却也像自由的缓慢舞步。工厂仍旧保持着正常生产的氛围,但也正在转变为一个神秘的地方。

5 channel video installation
Before shooting the video work "Disguise", 50 staff's facial masks were printed after scanned by a 3D printing machine. Then those 50 people were asked to wear masks which accurately outline their facial appearances and performed the routine work in the factory. Their behaviour during working in the factory is recorded then made into a multi-channel video installation.
Exact duplicates of each face that they wear, these masks dramatise rather than veile motion. Even as they move according to the demands of the assembly line, the mechanical movements of workers unfurl like a slow dance of liberation. The factory still has an atmosphere of regular production, but it is transforming into a mysterious place.