那雄那儿
Na Xiong Na Er
2007
单频录像
10:16:48
录像展示了高楼大厦以不断变化的节奏上上下下,镜头自然起落,与略微失焦的画面一并犹如一场爱情动作戏。与视觉运动并列的背景音则是女性的持续呻吟,声音高低起伏,与建筑的运动节奏协调吻合。全片临近结束,伴随高潮的是背景中的绚烂礼花。
相关展览:
NONO
,
个人的态度
,
2008 杨振中个展
等
Video,single channel
10:16:48
In the video one follows a camera as it moves, at varying paces, up and down popular Shanghai skyscrapers. The camera is natural and unfocused, relevant to the overall theme of intercourse.The motion of the camera is juxtaposed to the sound of a woman moaning in the process of sex. As the woman's voice gets faster and slower so does the motion of the camera on each building. The film finishes and the woman's climax is illustrated with fireworks.
related exhibitions:
NONO,
Individual Position
,
2008 Yang Zhenzhong Solo Exhibition
, etc.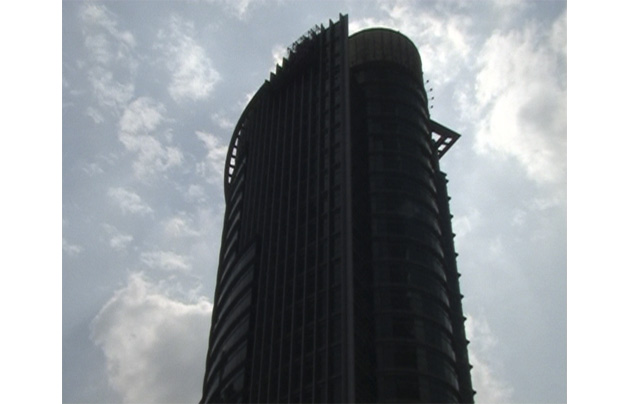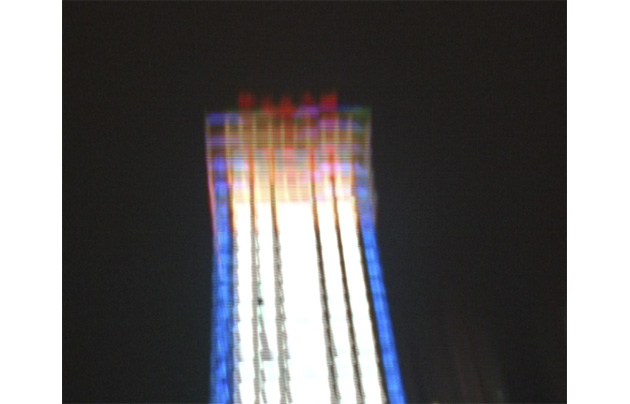 梦游疗法 III
Sleepwalking is a Therapy III
2007
单频录像
录像从一段黑暗中的喘息声开始,镜头冲出黑洞进入一个城市的日常场景,然后开始寻找下一个黑洞,反复地冲进嘈杂世界又不停地寻找喘息的黑洞。整段录像有二、三十个场景的切换,循环播放。
首次展览于
NONO — 11 位艺术家自主策划的最新作品展, 长征空间, 北京, 中国。
Video, single channel
Every scene in the video begins and ends in black fadeouts, accompanied by the sound of a person breathing rapidly. After a blackout the camera sneaks into a scenario of urban daily life, wandering as attempting to find the next dark hole before entering the noisy city over and over again. Displayed in loop, the entire video are connected by twenty to thirty such scenes and blackouts in between.
First displayed in
NoNo-Self -curated Exhibition of latest artworks by 11 individualartists, Long March Space, Beijing, China.