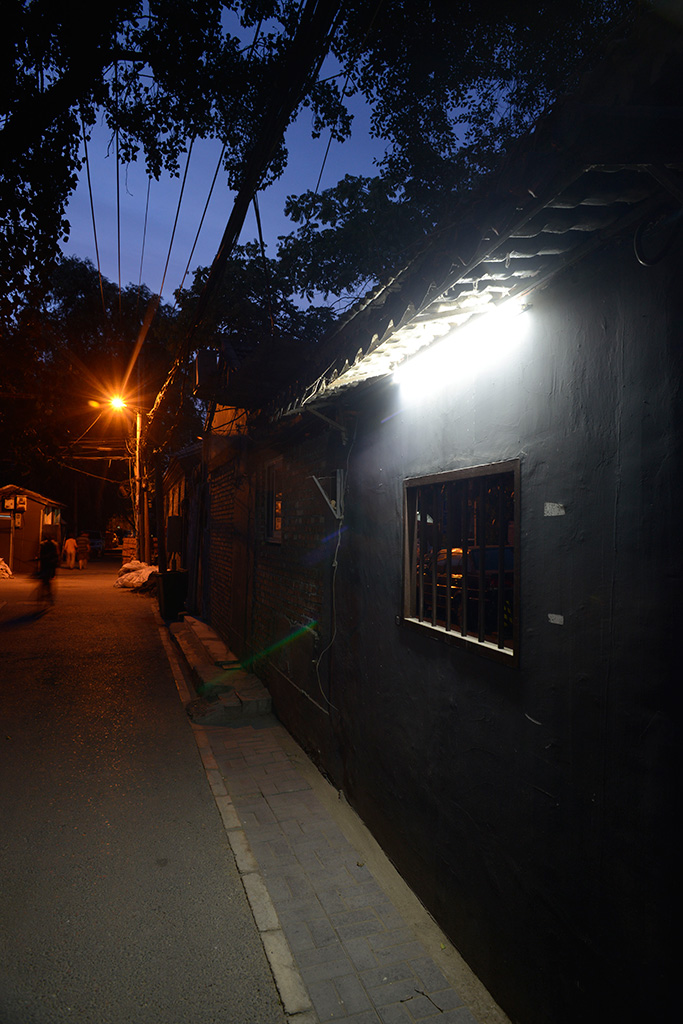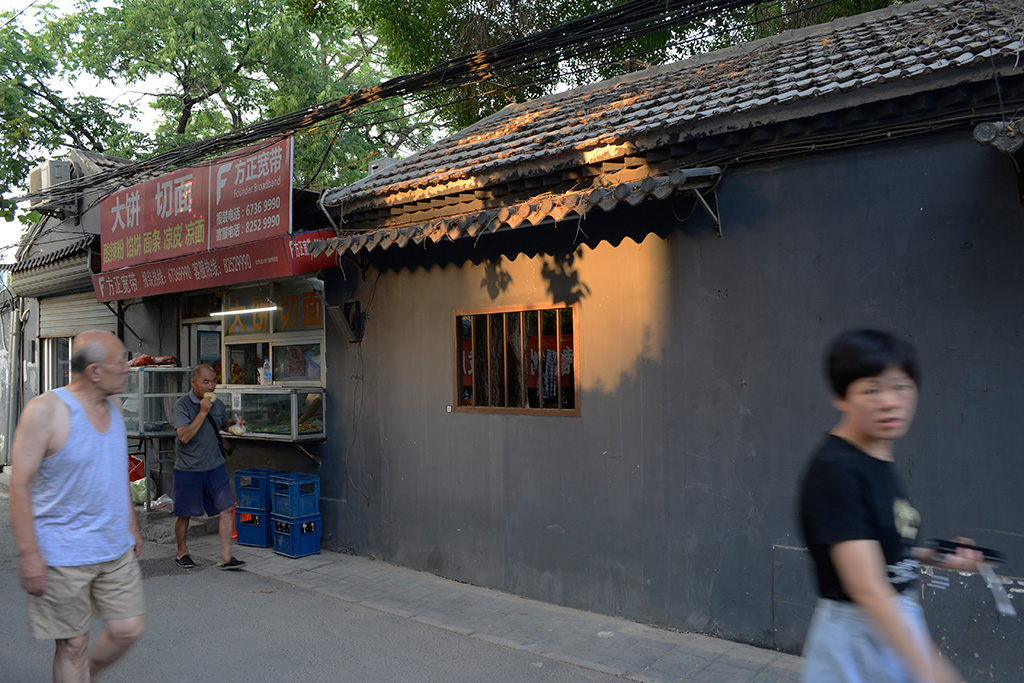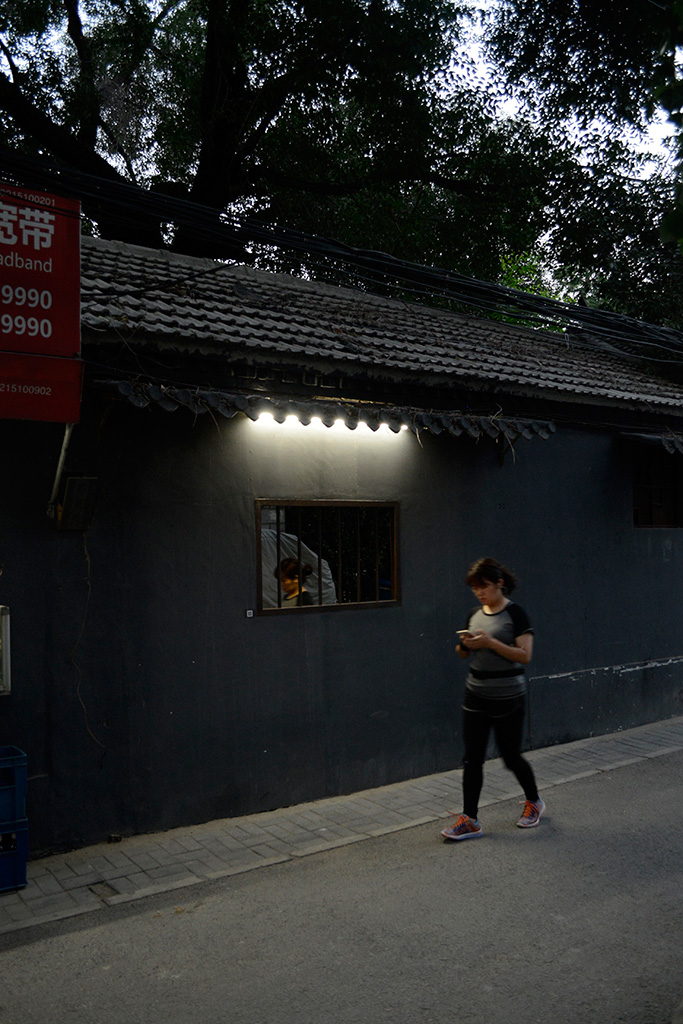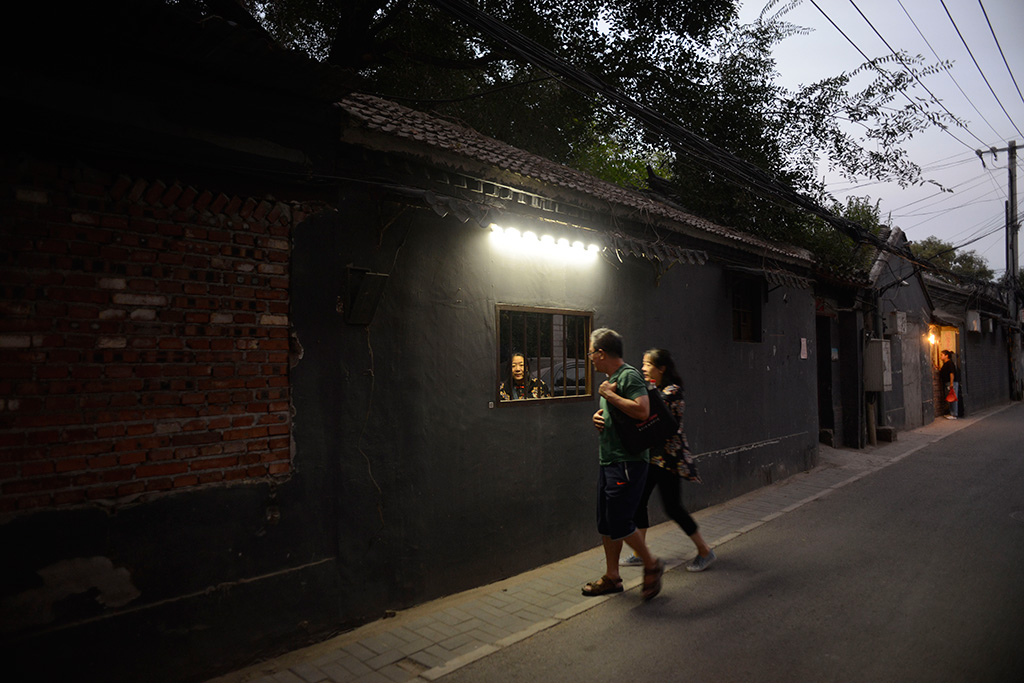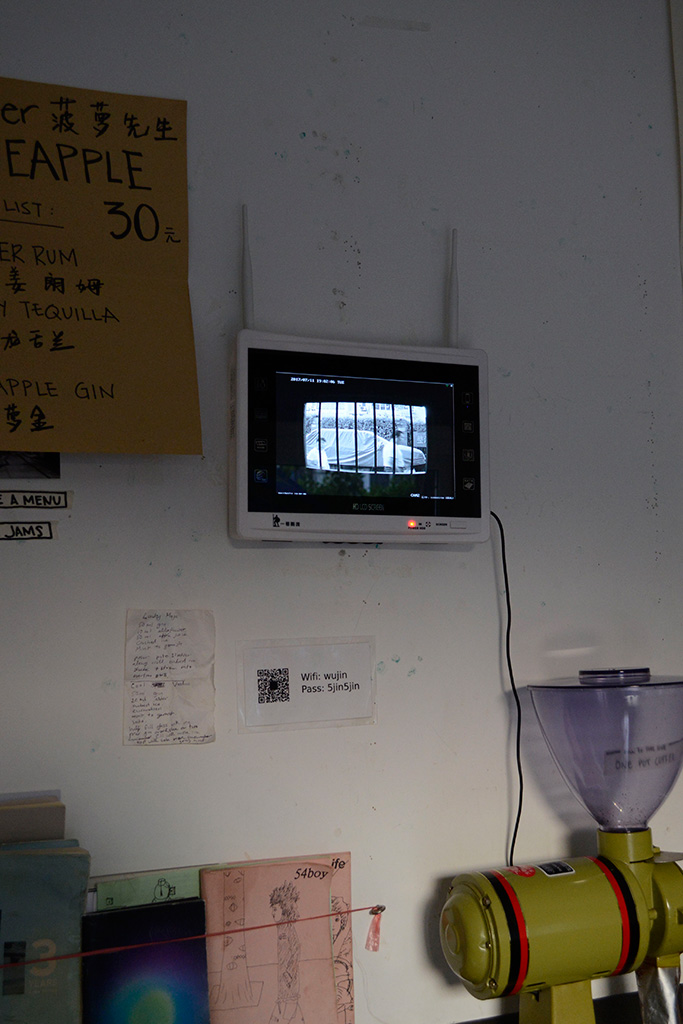 特定空间装置
杨振中用一堵与周边同样颜色单调的墙和一扇铁栅栏窗替代了原本的玻璃推拉门。窗户的大小和高低很容易让人联想到普通民居的门窗,然而站在街头的观看者在其中看到的不是家庭场景而是纵向铁栅栏后一面双面镜中的自己。在玩弄内外对立的二分法中,笼窗提供了一种不明确的表述,即哪一面是栅栏之内而哪一面又是栅栏之外?杨暗中在双面镜后安装了一个监视器,进一步指向了我们的自我痴迷和被监视下的状态。在整个展览过程中,路人不明就里的情况下,监视器将记录日日夜夜里的一切举动,并显示在隔壁的咖啡馆中。因此,观看者不被监视的话就无法看到这件作品。这种观看体验——从自我到自己的镜像到作为"偷窥者"的监视器,编织出一个错综复杂的"眼网",使所有人都同时是观看者又是被观看之物,谨慎地看与被看。
Site-specific Installation
Yang has replaced Arrow Factory's original glass façade with a stark wall and barred fenestration. The size and placement of the window is reminiscent of residential dwellings, however instead of a domestic scene within, the view through the vertical bars features a two-way mirror confronting visitors with their own reflected image. Toying with dichotomies of inside versus outside, the caged window provides an ambiguous statement as to which side of the barrier is the interior and which is the exterior. Yang further addresses our selfie-obsessed and surveillance-engulfed condition by surreptitiously mounting a security camera behind the two-way mirror. Undetectable to passersby, the camera records all movements day and night over the course of the exhibition. The live footage is recorded and displayed on a monitor housed inside a neighboring café. As a result, it is impossible to view the work without it secretly watching you back. This layering of the viewing experience—from the self to the self-reflected to the camera as voyeur—spins an intricate web of eyes, turning all into simultaneous viewers and subjects, cagily watching and being watched.